Beijing Songyuan, a Supplier Of Freeze-Drying Equipment In China
China's Freeze-Drying Equipment Supplier Beijing Songyuan Is Specialized In The Research, Development, Production And Sales Of Vacuum Freeze-Dried Products. With The Vacuum Freeze Dryer As The Core Product, It Will Form Three Series Of Products Of Different Scales And Different Applications, As Well As Targeted Solutions For Scientific Research, Medical, Food And Other Industries. We Are Well Known For Providing Vacuum Freeze Drying Equipment And Targeted Solutions In China.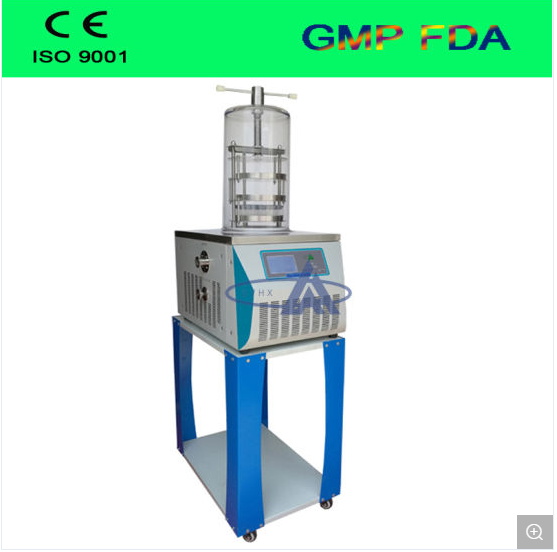 We Are One Of The First Companies In China To Engage In Vacuum Freeze-Drying Technology And Safety Production Standardization In Beijing Industrial Enterprises. Our Headquarters Is In Beijing. We Have Branch Offices And Special Repair Stations In Shanghai, Guangdong, Wuhan, Xi'An And Chengdu. Our Products Are Exported To The United States, Russia, South Korea, Japan, Singapore, Malaysia, Canada And Other Countries.
With Rapid Development, We Have Established a Comprehensive Service System, Improved Customer Service From Management Mechanism, Improved Service Concept From Corporate Culture, Improved Customer Satisfaction From System Security, Expanded Customer Complaint Channels, Encouraged Customer Complaints, And Established Good Customers. The Complaint Handling Process Directly Deals With The Performance And Bonuses Of Customer Complaints. Our Reputation And Customer Loyalty Are Growing. At The Same Time, We Have Obtained ISO9001:2008 Quality Management System Certification And CE Certification.
"Innovation, Transforming New Technologies Into Productivity" Is Our Core Competitiveness. Combining Industry-Leading Concepts And Extensive Product Development Experience, We Provide Simple, Convenient, Safe And Practical Products And Solutions To Help Customers Achieve Low Cost, Low Risk And High Efficiency.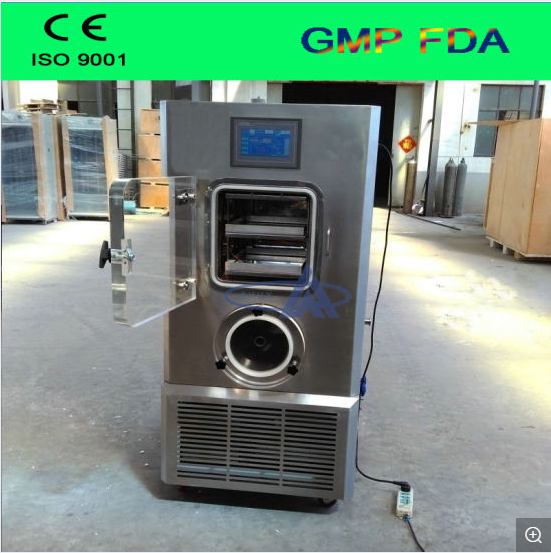 We Have Developed 13 Products In Three Series, With Independent Intellectual Property Rights And High-Tech Content. The Series Are Respectively A) In-Situ Freeze Dryer (ZL.2008 2 0183121.4): In-Situ Freeze Dryer (LGJ-18S, LGJ-30S, LGJ-50S, LGJ-100S, LGJ-200S); B) In Situ Vacuum Freeze Dryer (ZL.2010 2 0237059.X): In-Situ Vacuum Freeze Dryer (LGJ-10F, LGJ-20F, LGJ-30F, LGJ-50F, LGJ-100F, LGJ-200F); C) Vacuum Freeze Dryer (ZL.2013 2 0419675.0): Vacuum Freeze Dryer (LGJ-30FD, LGJ-50FD). In 2012, We Studied a Vacuum Freeze Dryer Patent Holder (ZL.2012 2 0111636.X), Which Is Widely Used In Current Mainstream Freeze Dryers And Production Freeze Dryers. It Has Made The Domestic Vacuum Freeze-Drying Technology Develop Rapidly. In 2015, We Developed An Energy-Saving Vacuum Freeze-Drying System And Vacuum Freeze Dryer Using The System (ZL.2015 2 0631 623.9). At Present, The Energy-Saving System Is Mainly Used For Food Freeze-Drying Equipment. It Can Effectively Save About 30% Of Equipment Energy And Promote The Development Of Domestic Freeze-Dried Food Industry.
We Have a Friendly, Open And Rigorous Corporate Culture And Scientific Management System. We Also Have An Excellent Talent Team, Including a Management Team Composed Of Excellent Professional Managers, And Technical Terms Composed Of Senior Refrigeration Experts, Senior Vacuum Experts, Senior Electronic Control Experts And Experienced Mechanical Design Experts. Product Development, Promotion And Maintenance. We Deeply Understand The Meaning Of "Customer-Centric" And Apply "Services" To Every Detail Of The Company's Operations And Management To Win The Trust And Support Of Customers.
With An Open And Harmonious Attitude, We Have Become a Deep Technical Partner With Many Well-Known Freeze-Drying Technology Companies And Domestic Famous Universities At Home And Abroad To Deepen The Development Of Vacuum Freeze-Drying Technology Application.
We Grow In The Process Of Serving Our Customers And Succeed With Our Customers. We Strive To Do Everything Well And Meet Every Challenge With Confidence. China's Freeze-Drying Equipment Supplier Beijing Songyuan Welcomes Your Click Consultation!