Why use freeze-drying and freeze-drying?
Freeze drying is the most successful method of food preservation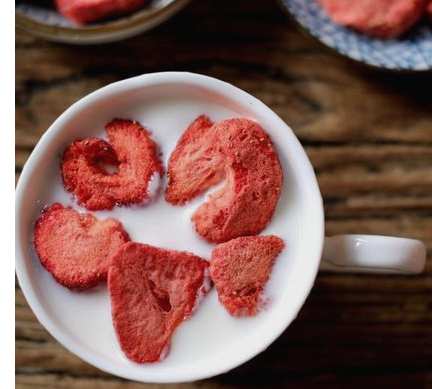 To preserve food, the moisture contained in it must be removed by freeze drying. Otherwise, microorganisms (such as bacteria) can breed, causing food to break down, grow mold, and become inedible. Currently, dehydration and freeze drying are the two most common methods.
The dehydration process has been used for centuries to circulate dry or smoked food through hot and cold air. The moist air is dried and continues to remove residual moisture from the food. The drying temperature should be set at a level sufficient to remove moisture but not to cook food. Freeze drying is a relatively modern technology. The food is placed on a large shelf in the vacuum chamber where the temperature is lowered to freezing point and then slowly increased. The water in the food changes from a solid state to a gas, thus maintaining the structure of the food and retaining all important nutrients. In both processes, the dehydration process removes approximately 90-95% of the water, while freeze-drying removes 98-99%. The less moisture, the longer the shelf life of the food.
Freeze-dried foods have a long shelf life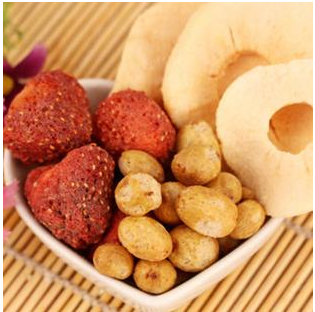 The shelf life of dried fruits and vegetables, as well as dehydrated products such as soy protein, is approximately 15-20 years. The shelf life of dehydrated foods such as honey, salt, sugar, hard wheat and oatmeal is 30 years. On the other hand, freeze-dried fruits, vegetables, and only water-added meat products have a shelf life of 25-30 years. In addition, frozen foods can be stored for a wide range of temperatures and can be kept fresh for many years.
Freeze-dried food retains the nutritional value of fresh produce, as well as fresh flavors and colors
When lyophilized food is rehydrated, it can be restored to freshness and nutrition during freezing. While dehydration and canning involve heating foods, they can break down vitamins and minerals, thus affecting the nutritional value. Not only will the taste of the food be affected, but heat will also alter and break down the dietary fiber, causing texture changes. Dehydrated products are either hard or crunchy (such as banana chips). If the same banana chips are freeze-dried, they will soften as soon as they are placed in the mouth.
Freeze-dried foods significantly reduce food weight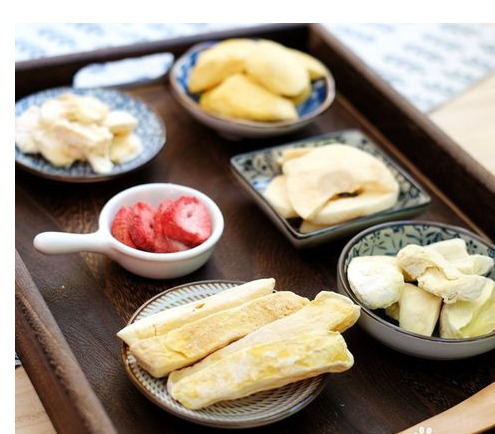 Freeze-drying removes about 98% of the water, so the weight of the food can be reduced by about 90%. This is a big advantage for people who need to carry food for a few days or months. Freeze-dried foods are much lighter than dehydration, which is important for people who are taking long-distance endurance activities.
Freeze-dried food preparation
Dehydrated foods require cooking. Many times, they also add some spices. This means you have to spend ten minutes or even hours to cook them. Freeze-dried foods require only water, hot or cold water (usually only 5-8 minutes). After a tiring day, it is obviously a pleasant thing to prepare dinner in just a few minutes.
In general, dehydrated foods are cheaper than freeze-dried foods. However, in addition to price, the nutritional benefits, weight, taste and storability should be weighed.